CINE researcher participates in international scientific consortium dedicated to generate reports on the performance of emerging solar cells
Contact
---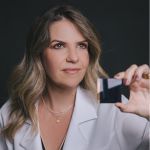 Profa Ana Flávia Nogueira
Unicamp, Brasil
The integration of solar cells to façades, windows, clothing and accessories has started to become reality thanks to the so-called emerging photovoltaic technologies, which are characterized for offering flexible and transparent devices. These devices, which cover organic, dye-sensitized and perovskites solar cells, have generated much interest, not only from companies and consumers, but also from researchers who are working to overcome the limitations of those technologies.
For these research groups, however, it has not been easy to gather and compare the experimental data published in the scientific literature on the performance of these devices. Another difficulty has been to reproduce the reported experiments.
A scientific article recently published in the periodical Advanced Energy Materials (impact factor 25.245) proposes a solution to these problems. The paper is signed by 33 scientists from 16 countries, all acting in the area of emerging Photovoltaics. Among them is professor Ana Flávia Nogueira (UNICAMP), researcher and director of CINE, the only representative of South America in the scientific consortium.
"Our group is leader in Latin America in emerging solar cells, so we are responsible for acting with other groups to improve the disclosure of the experimental results", says the scientist. "We feel in our skin what it is not to be able to reproduce a work of the literature, because the experimental detail is not enough, or has tricks which are not disclosed or because measures were taken without following a standard protocol", she completes.
The paper discusses the good practices of how to report the performance parameters of emerging solar cells, especially in relation to their efficiency and stability. The article also proposes criteria which can be adopted and, in function of them, presents a series of rankings of the better performance solar cells. The data, took from articles published in peer review journals, are grouped by type of solar cell, transparency, flexibility and stability. According to the authors, these reports will be updated periodically within a project they refer to as Emerging PV Reports Initiative (EPVRI).
"Currently, with many research groups acting in emerging solar cells, it is important to create a database which contains the correct information on the efficiency parameters of the devices", highlights professor Ana Flávia. "But not any result can be contained in this database, only those performed in standard measure conditions, allowing different groups in several parts of the world to be able to reproduce the experiments in a reliable way", she completes.
The impact of the work of this international scientific consortium must go beyond the academy. In fact, the data may be used by the industry. "The industry may select the technology that best suits its needs, as well as choose the best methodology to develop it", affirms CINE's director.
Emerging PV Reports Initiative (EPVRI): https://emerging-pv.org/
Paper: Device Performance of Emerging Photovoltaic Materials (Version 1). Osbel Almora, Derya Baran, Guillermo C. Bazan, Christian Berger, Carlos I. Cabrera, Kylie R. Catchpole, Sule Erten‐Ela, Fei Guo, Jens Hauch, Anita W. Y. Ho‐Baillie, T. Jesper Jacobsson, Rene A. J. Janssen, Thomas Kirchartz, Nikos Kopidakis, Yongfang Li, Maria A. Loi, Richard R. Lunt,  Xavier Mathew,  Michael D. McGehee, Jie Min, David B. Mitzi,  Mohammad K. Nazeeruddin,  Jenny Nelson, Ana F. Nogueira, Ulrich W. Paetzold, Nam‐Gyu Park, Barry P. Rand, Uwe Rau, Henry J. Snaith, Eva Unger, Lídice Vaillant‐Roca, Hin‐Lap Yip, Christoph J. Brabec. Adv. Energy Mater. 2020, 2002774.  https://doi.org/10.1002/aenm.202002774. Available at https://onlinelibrary.wiley.com/doi/full/10.1002/aenm.202002774
Contact
---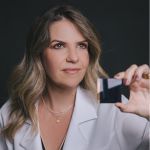 Profa Ana Flávia Nogueira
Unicamp, Brasil